The 4th component in my 5 to 10 gallon brewery upgrade project is my new 20 gallon 3-port stainless steel brew kettle from Spike Brewing. See why I bought it and what I like about it.
Here is the custom design specification from Spike for my kettle: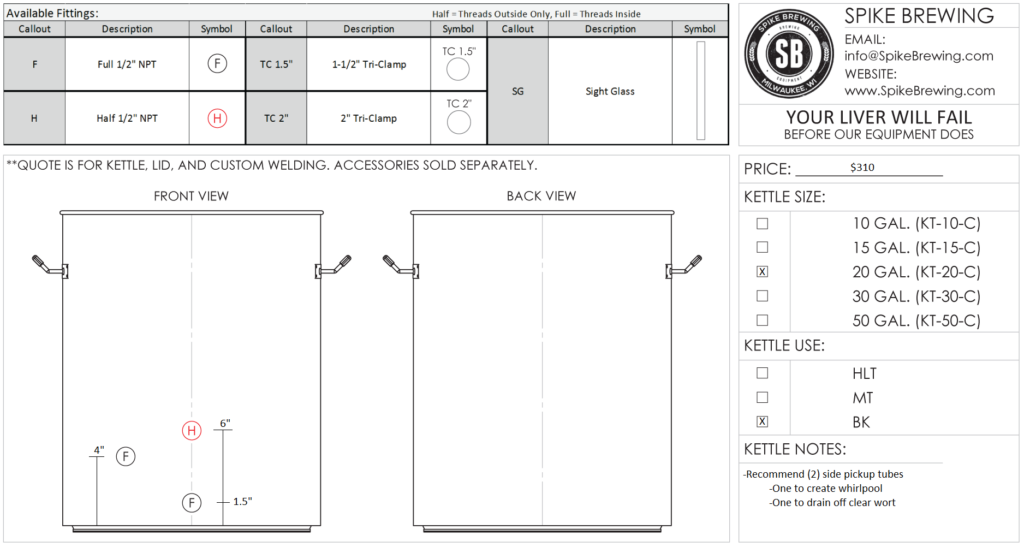 Watch the entire 'Brewery Upgrade: 5 to 10 Gallon Capacity Expansion Project' Playlist.
See something in one of my videos that you'd like to have too? Shop my Amazon Influencers Store: https://www.amazon.com/shop/beer-n-bbqbylarry
Support my work by buying some BNB Gear: https://teespring.com/beer-n-bbq-by-larry
DONATE – Consider supporting my channel by making a direct contribution at the link below:
https://www.paypal.me/BEERNBBQBYLARRY